Waaay back in June I was tagged by Leslie @ A – Z Books to complete a book tag. Me being the procrastinator I am, I wrote the whole thing up and never pressed the publish button. So here I am, dredging it up out of my drafts file to share with the world.
This tag was created by Debbie @ Debbie's Library if you want to see the original.
The Rules
Tag the creator of this tag and the one who tagged you
Pick 5 songs (or more) that you just have to listen whenever they are played
Pick the books/characters you think fit that song the best, and explain why you pick this book/character for this song
Tag some friends!
Are you ready for this? Spoiler alert: I listen to some really weird music, y'all. (I would be so embarrassed to share my iTunes library with you.)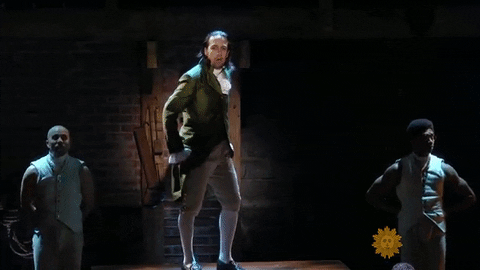 Why am I comparing the $10 Founding Father to the guy who got stuck on Mars for a year or so? Well, Hamilton never gave up. He had all of the odds stacked against him for the longest time, and he's still remembered today. He's got an award-winning hip-hop musical written about him, for crying out loud! Watney is the guy who's going to be in the spotlight for the rest of his life. He'll be the guy that was stranded on Mars. He'll probably have a stage show put up about him at some point in the future.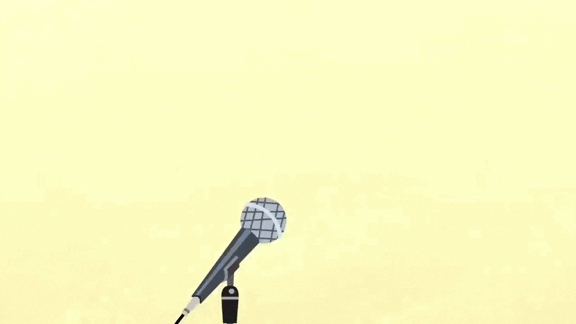 Yes, I watch My Little Pony. No, I'm not ashamed. This is a song all about friendship, and how working together makes things right. (It's supremely catchy, so only listen if you don't mind having it stuck in your head for the next few days!) I picked the Lumberjanes crew to go with this song (from their self-titled series) because it seems to fit so perfectly. A group of outcasts coming together to fight off a greater evil. What could be better than that?
"No Boundaries" by Adam Lambert // Sam Temple from Gone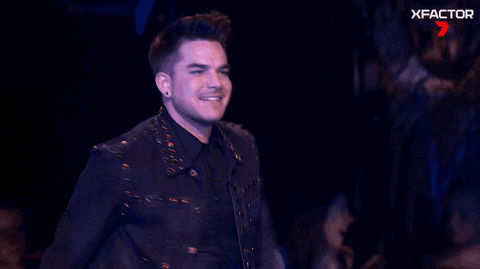 Adam Lambert and Kris Allen were American Idol finalists several years ago (showing my age here), and they each had to record this song. I happen to like Adam's version better. To me, the song is about facing what you're going through and figuring out how to get even higher than you are. Sam Temple is pretty much put in charge of the FAYZ when all the adults vanish, so I feel like this would be almost a power anthem for him.
"Bad Blood" by Taylor Swift // Goldenloin and Blackheart from Nimona

Don't judge me. This is a great song to sing when you've been dumped or had your heart twisted around by yet another stupid guy. I believe Taylor herself has said it's got something to do with the split between her and Katy Perry? (I don't know, I don't follow celebrity gossip.) But I feel like this fits really well with the animosity between Goldenloin and Blackheart. You can feel the tension in the air every single time they meet, and Blackheart obviously has it out for Goldenloin. Now there's bad blood between them.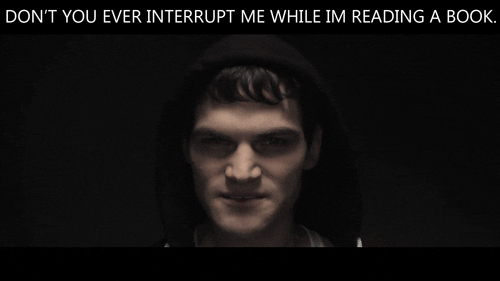 If you haven't heard the brilliance that is Julian Smith, click on that link above and consider yourself educated. This is easily the most humorous pairing on this list, but I figured that Liesel would do anything to read a book. This just fits in quite nicely, and it made me laugh when I imagined Liesel doing everything in the music video.
This post was incredibly entertaining to write! The hardest part was figuring out which character to go with which song. I took forever to find the one to go with "Shine Like Rainbows," but I feel like I made the right choice in the end.
And hey, I even figured out how to embed GIFs without having to upload them and wasting more of my storage space! Look how great I am.
Anyways, the rules of the book tag tell me that I have to tag somebody else. My main problem with book tags is that I feel so awkward tagging other people, because yes, we do comment on each others' stuff now and again, we're not great and amazing friends (…yet…). So don't feel obligated to do this tag just because I've tagged you!
I tag:
Shanah @ Bionic Book Worm (because I so enjoyed your tag last week and this is one that's completely different)
Ryann @ Ryann the Reader (because I love reading your blog and I enjoy being nosy)
Of course, you don't have to be tagged to do a book tag. (I never get tagged in anything so I just do things for the heck of it.) If you do this one because you saw it on my blog, please let me know so I can check yours out!
And as always, keep reading.