The sunshine blogger award is given to those who are creative, positive, and inspiring, while spreading sunshine to the blogging community. Thank you to Shanah at Bionic Book Worm for nominating me! So now I've got some questions to answer, and let's see how this goes.
I've also decided that book tags are going to be the posts that I get to go GIF-crazy on, so hold on to your butts.
1 – WHAT IS YOUR BIGGEST BOOKISH PET PEEVE?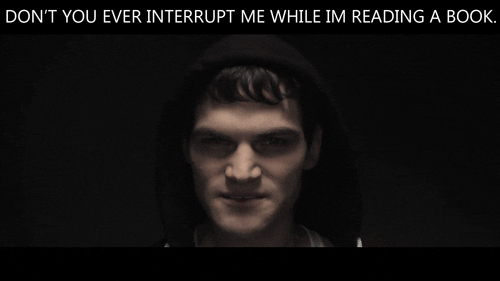 I would have to say being interrupted. I only get a small amount of time to read, and that's usually when people want to talk to me. For example, when I'm on break at work, I only have 30 minutes to escape from the terror that's my job. One of my coworkers usually sits down with me and talks to me, eliminating any chance of me reading anything for the day. (Also, I love that I get to use this GIF in two book tag posts in a row!)
2 – WHAT'S ONE NON BOOKISH FACT YOUR READERS DON'T KNOW ABOUT YOU?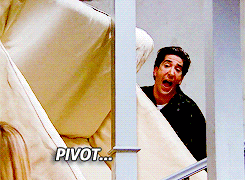 Umm… I was born into a military family and moved ten times in the first thirteen years of my life. I was born in Alaska, and have since lived in Kentucky, Virginia, Kansas, Maryland, and Germany, and now I'm in Alabama. I've left a lot of friends behind. Moving sucks, by the way. I hate that I'm going to have to do it at least two more times before I get married. Moving so much is why I love books so much, so I guess it isn't all bad. Books have always been my closest friends.
3 – WHAT'S YOUR FAVOURITE HOBBY BESIDES READING?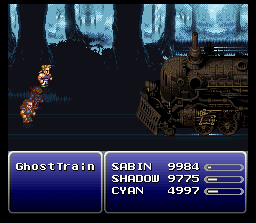 Video games, hands-down. I love RPGs, mostly because they're like books you can interact with. My favorite one is Final Fantasy VI (it was also my first one). You can do everything from get swallowed by a giant worm to suplex a freaking train. I also recently purchased the Limited Edition of Skyrim and was able to transfer all my save files over from my original Skyrim game so I didn't have to start over. (I've lost a couple Skyrim save files due to breakups, but I'm so glad I didn't have to lose this one.)
4 – HAVE YOU EVER WATCHED A MOVIE/TV ADAPTATION THAT WAS BETTER THAN THE BOOK?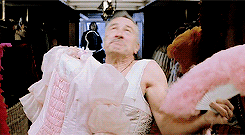 I personally haven't read it, but my sister says the movie version of Stardust is much better than the Neil Gaiman novel. I'll probably have to borrow it from her to make sure. (I mean, you've got Robert DeNiro in a pink tutu!) I love the movie. It's also got an absolutely amazing soundtrack, which I often queue up when I'm running.
5 – WHAT ONE BOOK DO YOU ABSOLUTELY LOVE THAT'S OUT OF YOUR NORMAL READING GENRES?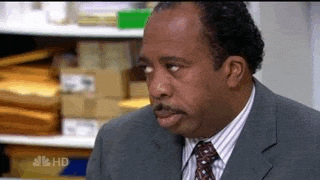 I… I don't have any books that are outside of my normal reading genres. I've attempted some, but I've never gotten more than ten or twenty pages into them. I stick to Fantasy, Sci-Fi, and Historical most of the time.
6 – IF YOU GOT TO PICK WHICH APOCALYPSE YOU HAD TO FACE, WHICH TYPE OF APOCALYPSE WOULD YOU CHOOSE? (ZOMBIE, NUCLEAR, ETC)
I feel like I'd do good in a nuclear apocalypse. I mean, I've played enough Fallout to know the rules of the road. Ignore the looters, lock yourself in a vault below ground, and you might survive. Of course, then comes the whole "How do we replenish our food supplies thing?!" as well as the possibility of rebellion. Ah, well. Maybe it'd be better to be exposed to the radiation and become some sort of weird mutant instead.
7 – IF YOU HAD A FAMILIAR, WHAT ANIMAL WOULD YOUR FAMILIAR BE?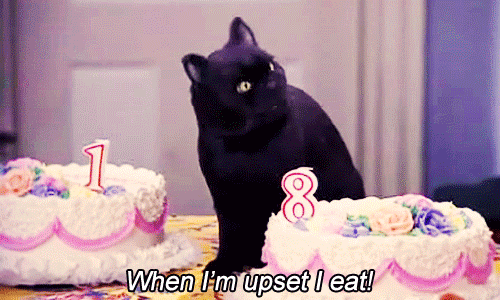 A cat! I'm pretty much a cat myself, and cats are by and far my favorite animal, so it's going to be a cat. I like to sleep, I'm quiet, I've got a problem with hanger, etc. In fact, if you were to replace me with a cat, I'm pretty sure not many people would notice. (Well, maybe the customers in the drive-thru would. It's probably a health hazard to have a live animal serving your food.)
8 – HOW BIG IS YOUR TBR?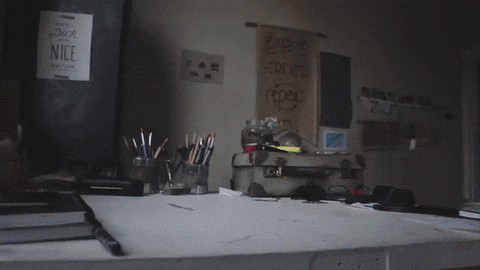 Um. Honestly, it's not that large, considering how much of a booklover I am. I take pictures of books I'm interested in while at the bookstore, but I don't really put them on a list just yet. I've got a couple on my GoodReads TBR list, but not many. I know some people have TBRs in the dozens or hundreds, but I just can't do it.
9 – IF YOU WERE IN A STORY, WOULD YOU BE THE VILLAIN OR THE HERO?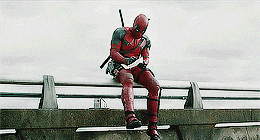 I think everybody thinks they'd like to be a hero. I would like to think I'm a hero, but I'm not brave enough to be one. I'm also not evil enough to be a villain, but I may be on my way there. (Isn't the stereotype for a villainess that she was shunned enough? Hell hath no fury like a woman scorned.) I'd probably be an anti-hero, just not as entertaining as Deadpool.
10 – WHAT WAS YOUR FAVOURITE CHILDHOOD TV SHOW?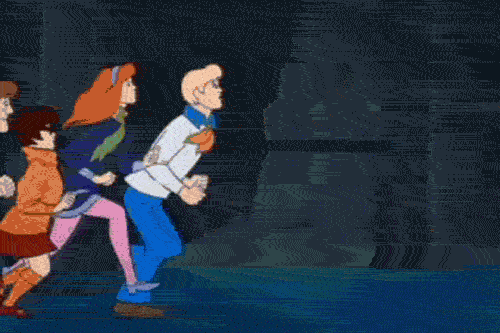 I used to really love Spot. We had a VHS tape that I almost wore out rewatching. I also loved Maggie & the Ferocious Beast, but I think Scooby Doo was my absolute favorite. I remember the presidential inauguration of 2001 (or was it President's Day?). There was a Scooby Doo marathon on, and we had a VHS tape recording as many as we could hold.
11 – WHAT ONE AESTHETIC WOULD YOU SAY IS REPRESENTATIVE OF WHO YOU ARE? (FLORAL, DARK, BRIGHT, LACE, BOHO, ETC)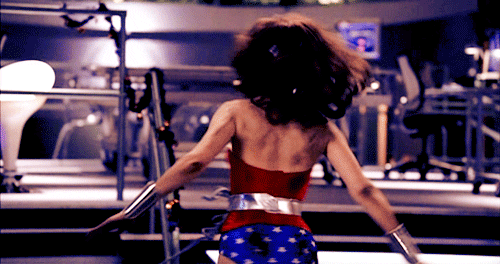 Can I say Hot Topic dresses? I have a ton of dresses from Hot Topic. They're absolutely gorgeous, and I wish I had a job where I could wear all my pretty dresses. I did three months of an internship this summer (24 days?) and didn't repeat an outfit once. That's how many dresses I have. (And I've still got more!) If you look at my closet, it's a lot of dark and black, but also very lacey. I love lace fabric. Dark lace florals? I guess that would be the closest it can get. (Also: GIF is relevant because I love to twirl in dresses, but couldn't find any twirly-skirt GIFs without there being extreme panty shots involved, too.)
Wow! That was really interesting! So here's my list of people I tag:
Leslie @ A – Z Books (I'M SORRY BUT YOU'RE LIKE MY ONLY FRIEND)
And now here are the questions you have to answer! (I think coming up with 11 questions was by and far the hardest thing for this post!)
What is your biggest pet peeve? (Doesn't have to be book-related, but it can be!)
If you could instantly learn any language in the world, what would it be and why?
What is your favorite book quote?
What is your favorite conspiracy theory?
What book shouldn't have gotten a sequel?
Why did you start blogging?
Where do you buy your books?
If you were in a novel, would you the a hero or a villain?
If you got to pick which apocalypse you had to face, which type of apocalypse would you choose? (Zombie, Nuclear, Etc.)
What is the best book you were assigned to read in school?
Do you read more than one book at once?
Anyways, now you know more than you ever wanted to know about me! That's all I've got for now.
As always, keep reading.