Welcome back to Top 5 Tuesday, hosted as always by Shanah @ Bionic Book Worm. I know I've been conspicuously absent for a few days, but I'm hoping to get things back in gear relatively soon.
This week's topic is "Top 5 Books I've Read Because of Blogs & YouTube," which is a little unsettling to me because I don't know if I've actually read any books because I've seen them on a blog. Yikes. That's a little embarrassing to admit, but I've mostly been working my way through my own personal reading list since I started this blog. I've got so many books I haven't read yet and I just keep adding books to that pile. Instead, I'm going to go with books that I've read because I saw them talked about online. How about that?
The Radium Girls: The Dark Story of America's Shining Women  by Kate Moore
This is a book I read back in December thanks to a sale the Kindle edition had on Amazon. I'd had my eye on it for a while, ever since Buzzfeed did a post about the Radium Girls. The pictures were fascinatingly disgusting, and the fact that this was one of the first class-action lawsuits — not to mention it was women — was intriguing. I blew through my copy a lot faster than I intended to, mostly because the tracker on the bottom was misleading. About 67% of the way through, it turned into an appendix. Disappointing, but necessary. I wish there had been a happy ending for these women.
Let's Pretend This Never Happened: A Mostly True Memoir by Jenny Lawson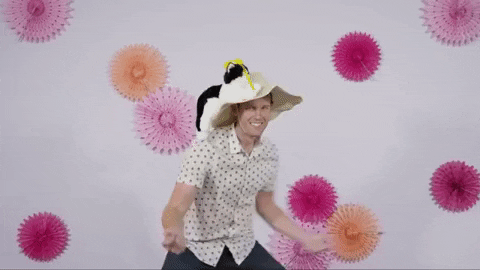 Jenny Lawson is my spirit animal. She's known on the internet as The Bloggess, and I'm really not sure how I stumbled across her site. I know I did so in early 2013, and I've been reading through it ever since. She's got a few new books coming out soon, but this is the one that started it all. It's full of dark humor (and a lot of cursing), so if that's not your style, you might want to skip this one. Otherwise, you'll love Jenny's personality and understand that your mental illness does not define you. If you want to read more, check out Furiously Happy (which is mostly about mental illness) and You Are Here (which is a coloring book), both of which are available through Amazon or whatever book retailer you prefer.
Fun fact: I can totally see Jenny doing this with her cats.
Alexander Hamilton by Ron Chernow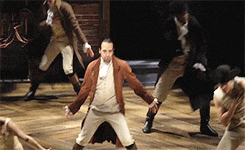 Thank you to Lin-Manuel Miranda for this one, because I am absolutely obsessed with the Hamilton Broadway show. I hope to one day actually see it, but alas, for now I am broke and it is too far away for me to make. One day, though. This tells the tale of our nation's first Secretary of State, who was amazing and brilliant, and who unfortunately was way too hot-headed for his own good. You might recognize him as the man on the $10, and the one who fought in a duel with our nation's third vice-president, Aaron Burr. If you want to read the facts behind the play, I don't think you'll find anything better than this right here. It's a massive tome (I bought it on my Kindle for my trip to Europe a few years ago), and I'm honestly still working through it. Whoops. It's good, though! I just don't have the time to read it…
Six of Crows by Leigh Bardugo
Okay, this is technically another one that I haven't finished. (I have Shanah to thank for this one being on the list.) I got the duology for Christmas, and ended up binging nearly half of it before something got in the way and I put it down and have yet to put it back up. I really did enjoy what I read, and I was just getting to the good part, I think (they had just arrived across the sea), but for some reason, I put it down. I don't know why I haven't picked it back up — maybe I'm scared that the ending won't be nearly as good as the beginning?
My Lady Jane by Cynthia Hand, Brodi Ashton, and Jodi Meadows
Pretty sure I'm just going to keep naming books that I haven't finished. I've read the first chapter of My Lady Jane, and I'm already so intrigued by it that I want to order My Plain Jane, but I can't because it's not out in paperback yet, and I need this set to match. I've gotten all the way to the second chapter of this book (also known as , that First Impression Friday I did a last week is literally all I've read of this book, because I don't have the time to do what I want to do with my life). That's something, I guess? I really do enjoy what I've read so far, I just don't have the time I want to read these books! So many books to read, so many books I have not read…
So, what books have you read that you found on a blog? Have you taken any books from my blog and put them on your TBR? Please let me know in the comments!
And as always, keep reading.