Welcome back! This is the first time in a few weeks that I've gotten to actually put up my Top 5 Tuesday post (hosted, as always, by Shanah @ Bionic Book Worm) on a Tuesday! I've been backdating my last few posts, but this time I'm getting to join right back in!
This week's topic is a list of my top 5 fantasy books, which is going to be a little difficult as it used to be my absolute favorite genre. It's also going to be difficult because I don't want to put Lord of the Rings or anything related to it on this list, since that's a series I always put on lists like this.
Well, let's get to it! I also apologize in advance for your GoodReads TBR, because they're about to swell.
A Song of Ice & Fire by George R.R. Martin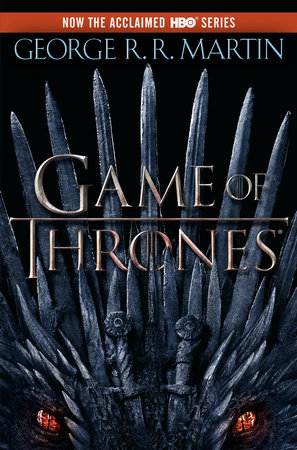 Okay, so I walked right into that one. While this may not be Lord of the Rings, it does (sort of) have the same prominence in the fantasy world. I will say that I enjoyed the books much more than I enjoyed the show. (In fact, I loaned books to a friend at one point and they never gave me back one of them… RIP Book #4.)
While it's certainly not going to be everybody's cup of tea, with the fighting and the sex and everything, it's really interesting to read through it… if you've got the mental stamina. This series is incredibly long, and it's not done yet! Also, you need to know that the TV series diverged wildly from the books pretty early on, so if you're going into this thinking they're going to be like the TV series (or if you're thinking this is a great starting point before you get into the TV show)…you're gonna have a bad time.
The Bartimaeus Trilogy by Johnathon Stroud
This was, by and far, one of my top three series when I was younger. I've got all three books on my shelf, and occasionally I think about buying the prequel he wrote (which is just about Bartimaeus). I love how it's written — Bartimaeus, the djinn, is written in first person (with footnotes! I love footnotes!) while all the other perspectives that are shown are third person. The overarching story is incredible, and the story of each book is breath-taking as well.
When I worked at the bookstore, my biggest regret is that this series wasn't sold in stores anymore (or at least it wasn't in the 20 months I was there). I always wanted to recommend it but couldn't because we didn't carry it. I feel like this is very much a series I want to revisit for my "Revisiting Old Friends" series I think I want to start.
The Redwall Series by Brian Jacques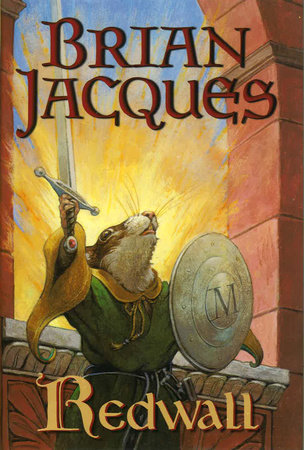 I've probably started talking about this much more than I should, but I only recently got into this series (as of just over a year ago, actually). I've since collected nearly half the set (goal: complete the set!) and have read all the ones I own. It's amazing. The series was written decades ago but still feels fresh. I remember reading Mattimeo when I was younger and not understanding it. These books, while technically aimed at kids (and usually shelved in the Kids Fiction section) cover deeper themes than most kids books have. There's a lot of death. There's a lot of violence.
And, despite all of that (or maybe because of it), when things are good in the series, they're really good. You learn to appreciate simplicity, to love what's going on in the moment and not think too far ahead. It's a wonderful series and while it might be a bit scarier for younger readers, middle schoolers and older (and adults, too!) will certainly find this series charming. It's one of the original humanized-animals series and it's by and far the best I've come across.
The Song of the Lioness Series by Tamora Pierce
I remember picking this book up in middle school (or maybe even late elementary school) and reading through it and being amazed. Although it does go by quickly (the first book covers several years, if I'm remembering correctly), there are many sequels that help flesh out Alanna's world. I remember really enjoying it because it was the first fantasy series I had read without a male as the main character. I loved seeing how strong Alanna was, and thinking that I'd like to be her.
It's hard to find this series in stores nowadays, but it's easily obtainable on Amazon (or other online sites). I once found a nearly-complete set in a thrift store but put it down because it didn't have book one and I wasn't sure if I could've found a matching first book. I regret it now. I only read this series through once, but it really made an impression on me (it must have, if I've included it in a list nearly 14 years later!).
The Golem and the Jinni by Helen Wecker
Hey, the only non-series book on this list! This was the first audiobook I listened to in years, and it absolutely had me on the edge of my seat the entire time. It involves Chava, the Golem, as she learns to navigate turn-of-the-century New York (1899-1900), along with a freed Jinni named Ahmed. They meet up about a third of the way through the book, but the way the entire thing ties together is amazing.
This is one of the books that I'm going to have to purchase a physical copy for, but I will say that listening to the audiobook version was an absolute treat. If you have the Libby app (which I thoroughly recommend) or if your local library has this on MP3, I highly suggest listening to it when you pick it up for the first time.
I was expecting this list to be long, and honestly I wasn't expecting to choose 80% series books for this list, but it just sort of happened. (I mean, technically I put a total of over 40 books on this list, so good luck reading them all!) I'm sure if I took the time to go through all of my bookshelves, I could just keep adding to this list until it was overflowing, but I decided to limit myself.
How many of these have you read? How many of these are going on your to-read list? Do you think Redwall is too violent to be marketed to kids? Let me know in the comments!
And as always, keep reading.