It's been a long time since I've done a wrap-up post, but I feel like November was spectacular enough to warrant one. So many things happened this month! Not all of them are book-related, of course, but since this has become more of a ramble about my life in general, might as well share everything, right?
I still can't believe that December starts on Saturday. Where has the year gone?
Books
I've actually read books this month!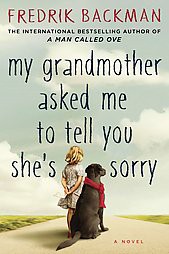 I'm trying to remember if there were any others that I've read all the way through this month, and then I remembered Pokemon Let's Go Eevee came out and all my spare time has been sucked into it. However, these five books are the first ones that I've read on my own, with no classroom obligation, in a very, very long time. I'm very proud of that fact.
Travel
I took my first cross-country flight this month. (I mean, technically, I've done a dozen trans-Atlantic flights, but this was my first time hitting the west coast.)
I flew out to Los Angeles, California with my boyfriend and two of our friends in order to compete in the Mynock Open, an unofficial X-Wing tournament. I played the first day but didn't win enough to make it to the second day, so Hollie and I went out exploring LA while Steven (playing) & Andrew (commentating) went to the second day of the tournament. We walked along the Santa Monica beach, tried a Lime scooter, saw the Hollywood Walk of Fame, and got extremely sunburned. I touched the Pacific Ocean for the first time. It was an amazing time, and we figured out we could travel together without hating each other.
I did have a small meltdown on the plane on the way over there, because Delta shifted our seats around (and I am an extremely nervous flyer), but luckily it was on the plane where nobody would ever see me again, so I've taken it in stride. I still don't think I'd be able to do a flight by myself, but we'll see.
Gaming
Pokemon Let's Go Eevee came out this month, and I pre-ordered it on a whim a few days before it launched. I even upgraded to the one with the Pokeball Plus in it, which at first I thought was a gimmick (it's the only way to get Mew in the game), but once I realized it could be used as a controller for Pokemon Go, I was hooked! Steven was super jealous (he called it "cheating"), and we spent most of last Sunday going around Birmingham looking for one for him. We didn't find one anywhere, but he ended up getting a Gotcha instead, and hasn't taken it off since.
Not only did I participate in the Mynock Open in LA (see preceding paragraph), but we also had our regular monthly tournament in the local gaming store, too! I didn't place anywhere near the top in that one, but we used a new app called Best Coast Pairings to run the whole thing, and it went really smoothly. Much better than trying to do things by hand.
Red Panda!
I got to meet a red panda up close and personal, and even feed it some grapes and apples! The Birmingham Zoo has something they call "encounters," where you can pay a little extra money to go behind the scenes and see what's going on with your favorite animals. We didn't get tickets in time to go with our friend Nick & Chrissy (who came over from Atlanta for their anniversary for the panda tour), but we did get to go the next week. So on November 18, I got to meet a red panda!
You couldn't touch the red pandas, which was sad (but I also understand why), but feeding them was fun enough. We got to learn about their natural habitats and see the behind-the-scenes of the Predator building, which was really cool. The panda in the picture is Sorrel (the female), and she loves to paint! They sell the paintings in the gift shop and the online Etsy store for the Birmingham Zoo, too, so you can check them out!  Sorrel was too shy to take treats from us, but her boyfriend Parker loved the grapes and apples. We went on the last red panda tour of the year, too, because the zoo is trying to breed the pandas. Hopefully in the spring we'll have panda babies!
Workouts (?!)
What?! Yes, you read that correctly. A few months ago, I bought a workout program called BodyBoss. I tried the first week of pre-training and gave up after two exercises. However, as the holidays have approached I've realized I'm just not happy in my body. I haven't had a lot of self-confidence in myself  because I know I'm lazy and I'm not doing a lot to help myself out. I joined a group on Facebook that would help keep me accountable. I've done the first two workouts in the pre-training section so far (I even did one before work on Wednesday, and I don't like to get out of bed in the morning!), and today is the first day the soreness has started to fade away. I've seen peoples' before and after pictures, and they've inspired me.
I've always been the "skinny" friend, able to eat whatever I want without gaining weight, but when I hit 22 everything started to slow down. I've gained over 15 pounds this past year and I don't like where I am. I'm hoping to lose that weight and tone up and get stronger. I won't be live-blogging my experience or anything, but you better believe that if I end up with a six-pack I'm posting my transformation here!
It's a 16 week program (if you include the 4 weeks of pre-training), and I started on November 26th. I've got a long way to go, so here's hoping I'm able to stick with it!
Miscellaneous
I didn't get any more writing done this month, mostly because after my thesis defense I shoved it all into a drawer and haven't even looked at any comments since. I spent over a year working non-stop on it and can't bring myself to look at it again, not just yet.
I did finish my graduation cap, though, because my graduation is on December 7! I am just over a week away from having my Masters degree in my hands. It's been an extremely long journey to get here, and I am so relieved it's all almost over. It has been wonderful not having to worry about school. (And for those of you asking: no, I'm not going on to get my PhD. I'm happy with where I am, and I don't plan to teach.) My honor cords come in today, and I get to pick up my hood at the bookstore on the 7th.
Steven and I also celebrated eleven months together, as well as his birthday (I got him an R2-D2 coffee maker and a Howl's Moving Castle shirt). Next month is our anniversary (December 23, so super close to Christmas), and I can't wait to see what the new year holds for us!
It's been a really crazy month, and I feel like I'm still missing some things, despite the fact that this post has been a ramble from start to finish.  Oh, well. I can always update it later.
What was your favorite part of November? Do you have any books to suggest for me to read in December? Let me know in the comments!
And as always, keep reading.