Back in March, when this whole thing started up, I assumed everything would be back to normal by May, maybe June at the absolute latest. I assumed people would follow guidelines and had no idea that a global pandemic could become a political issue state-side. I felt bad for the April and May brides who had to postpone their weddings, but never thought that I, a bride whose wedding was 8 months away, would soon be facing down the exact same issue.
I watched China, Vietnam, South Korea, Australia, New Zealand, and more countries get it under control. I watched the people in those countries follow guidelines, wear their masks, understand that everything was shutting down in order to prevent this from spreading, and I assumed the United States would do the same. I was not prepared for us to soon become the biggest epicenter of the virus (with over 7 million cases and 200,000 people dead) because somehow, inexplicably, it has become a political issue and people believe it's a hoax made up just for the election, and that it will disappear on November 4th. People scream that they need haircuts, that they want to go back to bars, that their freedom is being limited. (News flash: it's not, you're just selfish beyond all imagination.) The majority of Americans have never experienced oppression, and now that they've had a taste of a small inconvenience, they act like spoiled children.
I blame every single person who is acting like the pandemic is a hoax, every single person who refuses to wear a mask, every single person who is screaming that a lockdown is a violation of their freedoms for the fact that I most likely will not be able to have a wedding this year. I blame every single one of you, and I will never forgive you.
What's almost worse is that everyone has an opinion as to how I should be acting. They say, "Oh, what's the big deal? You're still going to be married!" and I swear the next person who says that to me is going to get an earful. I understand that it's just a party, that I'm still going to be married no matter what (we're getting legally married November 14 regardless of what else happens), but why can't YOU understand that I have put more than a year's worth of planning into this event, that I have been looking forward to this day for my entire life, that this is one day in my whole life that I will never get again? For you to tell me that I am "acting silly" for wanting a wedding and that "a wedding is just a party, and you don't need a party to be married" is so incredibly hurtful to me. And the worst part is, every person who has said this to me is married and had a wedding.
Don't tell me how to mourn my wedding. Stop telling me I'm stupid or silly for being upset that I may not get to have wedding. (Fauci is saying that big events like weddings and reunions may not be possible through even 2022, with the way the US is currently handling the pandemic.) I have lost so much this year. I didn't get to have a cake tasting in any bakeries (we did do a single take-home tasting from Publix, and all it did was show me how sad it really was). I've had to cut my bachelorette down to the smallest number of people possible and I'm losing out on the party that I wanted for that; it's just going to be a small backyard picnic. My fiancé has lost out on his dream bachelor party, and his best man may not even be able to attend the wedding. I haven't been able to celebrate my engagement with anyone that doesn't live in my city, because we were planning a spring or summer get-together and of course that didn't happen. We've had to cut the guest list for the wedding, and may still have to go back and tell people who were invited "Sorry, you can't actually come because the pandemic is still a thing." I've bought freaking surgical masks and hand sanitizer as wedding favors because I had to cancel my photo booth (the ONE thing I was really, really looking forward to having at the reception). We've had to cancel our honeymoon in New York City and we're just going back to Asheville, where all the restaurants are take-out only and we'll be spending more time hiking away from people than enjoying the sights of the city.
I have cried more in the past few months than I think I have ever cried in my entire life.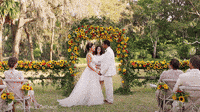 I am taking every single precaution for my wedding. I've talked with the photographer, with the DJ, with the wedding venue, to make sure that we were following all the guidelines. I've been told that we may not get to have dancing at the wedding. I've been told that our vendors may or may not count towards the total occupancy limit for the venue, in which case we'll have to cut 5-10 additional people from the guest list. My mother-in-law is making masks for my wedding party in the wedding colors, including a sparkling champagne-colored mask for me. People will be required to wear masks at all times at the wedding, unless they are actively eating and drinking. I'll get my traditional wedding photos without masks, but every single non-posed photo is going to feature people in masks. Every single spontaneous snapshot is going to be of people in masks.
I'm exhausted from crying, I'm exhausted from having to replan everything, sometimes multiple times over, to having to make two to three to five backup plans for every eventuality. I'm exhausted from watching people throw tantrums over the fact that they have to wear a mask out in public. (Side note: I absolutely love wearing a mask. I'm going to wear one during flu season from now on. Plus, you can get so many cool ones online or even make your own!) I'm just exhausted.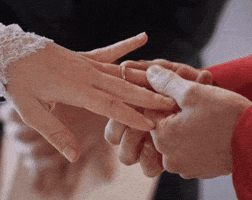 Planning a wedding and being engaged has always been billed to me as what should be the "happiest time of my life." It's not. This has been the absolute most miserable and stressful year I think I have ever had, and I am losing all hope at America ever being able to get it together enough to think about others instead of just themselves. I've been mourning my wedding for months now, even though we're not making the final decision until mid-October (when our first wedding vendor deadline is). I hate being engaged. I sometimes wish we'd just eloped together back when he proposed instead, but I have always wanted a wedding so I know I wouldn't have been happy with that.
As a COVID bride, I implore you to think before you speak to one of us. Don't assume that the advice you have is something life-changing and new that the couple has never thought about. Don't tell them they should be HAPPY because now they can have a small and intimate wedding and save money (we would lose thousands of dollars in deposits if we had to cancel our wedding – that's not saving money at all!). Please, if you have to say something to a COVID couple, just let them know that you're here for them and that you're willing to help in any way that you can. We're at our breaking points.
I know this has been a bit of a bummer compared to most of the wedding posts I've made, but this has been the most stressful year I've ever had and I myself am at my breaking point. I'm sick of people giving advice about things they know nothing about. I'm sick of people who have had weddings try to tell me that I don't need a wedding. I'm sick of watching people on Facebook throw gigantic weddings/other parties during this pandemic with not a single mask to be found. I'm sick of so many people pretending it's a hoax. I just want my wedding to be the way we dreamed of it being when we got engaged last year, and it's not going to be.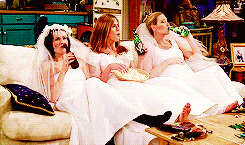 To all other COVID couples out there, I feel you. I hope and pray with all my heart that the world is able to get itself together so that we can have some hope. With only 52 days until my wedding, I don't think I've got much hope for mine, but I'm hoping that the 2021 weddings can still have their dream days. We're all in this together, and I'm so sorry.