I had spent hours and hours stressing over every aspect of wedding planning, and then the pandemic hit and threw every plan out the window. In the beginning, I wasn't too concerned. It was March, I assumed people would be smart, and the whole thing would probably be over by June or July (looking at China and Italy for timelines).
I was wrong, and now here we are, with less than three weeks until my wedding, and I am stressing as to whether or not I'm doing enough to keep those attending the wedding safe.
1 – Guest List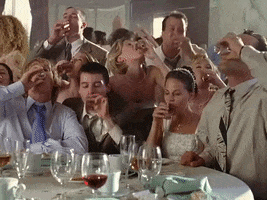 The first thing we did was cut the guest list down, and we were ruthless with late RSVPs. We simply told anybody that didn't make the deadline that we didn't have any space left, but we would be streaming the ceremony and the important parts of the reception (i.e., the speeches, the cake cutting, and the first dance), should they still want to participate in our special day.
2 – Vendors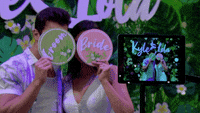 We cut out our photo booth vendor entirely. It was one of the ones that I was the most excited about, because I've been to two weddings that had photo booths and I LOVED getting the strips at the end of the night (and I knew that the couple would get a copy of every photo taken, too), but there is no way to keep anybody safe in an enclosed space and with shared props, so the photo booth had to go. We lost our deposit, but we also hadn't heard from the guy since we signed the contract, despite him telling us that he'd contact us back in January, so it's probably not too much of a loss.
We're also no longer doing a self-serve taco bar. Instead, we are paying a little extra so the vendors will do the serving, and all people have to do is tell the vendor what they want.
Not too much is changing with the DJ or the photographer, just that they now have to wear masks.
3 – Sanitation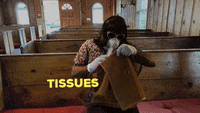 Originally, my plan was to make a single white rose for everyone in attendance as their wedding favor (just in case they didn't get to take a centerpiece), but then Michael's stopped stocking the white shimmer paper I needed to make them and I decided that after 580 flowers, I was done with flowers. So now everyone is getting a mini bottle of hand sanitizer as a wedding favor, and I even bought some nice ivory ribbon to wrap around it so they look fancy.
I'll also be buying five big bottles of hand sanitizer to place around the room: one at the food table, one at the cake table, one at the bar, one at the gift table, and one at the guest book table. These will be in addition to the sanitizing stations that the venue has set up in their public areas.
The last thing I'm doing is I'm buying a tub of sanitizing wipes (which have finally showed back up at our local Winn-Dixie!) to put next to the guest book, so that people can wipe the pens down to their pleasure.
4 – Masks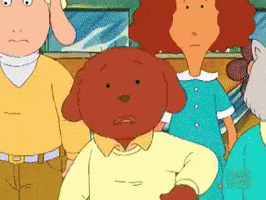 Masks will be required at all times unless guests are actively eating and drinking. The only two people who will not be wearing a mask during the ceremony will be me and the groom. Yes, the bridal party will be masked up at the altar, but it's fine because my mother-in-law is making beautiful masks in coordinating fabric (wine for the bridesmaids, navy for the groomsmen) so it won't look too weird. We'll be outside for most of the formal photos, so I will have photos without masks. I'd just rather people be safe.
I've purchased a box of black surgical masks in case someone forgets their mask or has an accident and needs a new one (or, in the case of the bridal party, if they don't like the cloth mask and decide they want something else after all the photos are done).
I've even got a beautiful shimmer cream-colored mask that almost exactly matches my dress. (I think I did really well in picking out fabric samples, if I do say so myself.)
5 – Distancing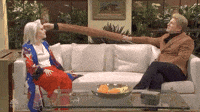 This goes hand-in-hand with point one, but distancing is the biggest change to our wedding. There is a limited number of tables we can set out if we put the tables six feet apart (the recommended distance) and only seating people with those they are most comfortable with (six people to a table). I think this means we're going to have to spend a LONG TIME on the seating chart, but I've got a bridesmaid who is already planning on helping me with this, so hopefully it won't be too awful.
We're also encouraging people to get out of the reception area and explore the museum, which will be open until 10 pm the night of the wedding, so they can take a breather and enjoy the grounds of park the wedding is taking place in. It's absolutely beautiful, and I seriously hope everything ends up going right.
But what else?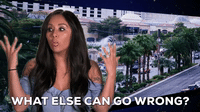 The majority of the safety protocols at the wedding depend on people actually following distancing measures and being adults about it. We've done as much as we can on our side, and it's up to our guests to help. Our county is in a better spot than it was, and I have the feeling that unless something (knock on wood) happens (knock on wood) in the next month (knock on wood) that our wedding will still be able to happen. I am basically spending every spare moment praying that things will be okay and nothing will change (unless it's to get better).
We're moving up the cake cutting and the first dance to super early in the reception, so that anyone who needs to leave can leave, and therefore the reception hall will most likely not have everyone who attended the wedding there for the entire time.
The whole thing is stressful, even though we are following not only the federal guidelines, but also the state, county, city, and venue guidelines as strictly as we can.
Here's hoping everything settles in the next month. And for those of you out there who are still planning your weddings, may your weddings go off without a hitch.
And as always, keep reading.