Welcome back to Book Tag Thursday! This week's tag is the Beauty & the Beat tag, which I found on Literature and Lyrics, which is from a book tag created waaaaay back in 2017 by The Book Nut. I'm a huge Beauty & the Beast fan, and it was my favorite Disney Princess movie for a long time. Now it's a hard tie between Tangled, Beauty & the Beast, and Moana. (I walked down the aisle to an instrumental version of "At Last I See the Light" at my wedding!)
This week's tag uses the songs from the 2017 Beauty and the Beast remake (where I absolutely LOVE the song Evermore).
"Oh what a guy, Gaston!" A villain you can't help but love
It's got to be Professor Moriarty. Even though the majority of my exposure to him is through the BBC Sherlock series, he's a formidable foe in the original Sherlock stories as well. I've got a book about him sitting on my shelf that's been there for at least four years at this point; maybe this will be the year I finally read it?
"Here's where she meets Prince Charming" Your OTP.
I'm honestly not someone who "ships" characters, and when I was on Tumblr I was always incredibly confused. I always just kept people to the relationships that they had in their original media (whether it be books/movies/TV shows), and wasn't very original past that. I've never been much of a romantic person when it comes to books (but am very much so in real life!), and I find that romantic subplots or main plots just bore me and I end up skipping them and hoping that something good comes out of the book in the end.
"I want so much more than this provincial life" A character destined for greater things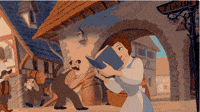 I think the main character from Children of Blood and Bone, Zelie, had so much more that she could have done. It could have been an incredible book – it was hyped up beyond all belief. I was beyond excited to get to this one, and was disappointed to find that Zelie was put into the stereotypical YA heroine slot and the only thing that's different about her is the color of her skin. There was nothing new in these books, and I wanted so much more from them.
"Be our guest!" A book that made you hungry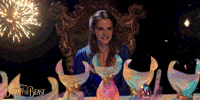 Everything about the Redwall series. Brian Jacques has even released a cookbook to go along with it – including things like Deeper'N'Ever Pie and so many more of the delicious recipes that are described through the book. There's at least one if not multiple feasts in every book, so I'd suggest not reading on an empty stomach!
"Beauty and the Beast" Opposites attract
I guess I'd have to put Kell and Lila from Shades of Magic in here, because it's clear that VE Schwab wants them to be a pair, and while they sorta-kinda get there in the end, I was rolling my eyes the entire time. I despise the "enemies to lovers" trope and wish that we'd gotten something – anything – than that in the end. Kell deserved so much better.
"But there's something in him that I simply didn't see" A character who is more than they appear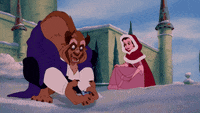 I've just finished reading the first two Greek series by Rick Riordan, and I think I'd like to put Percy Jackson in this slot, especially because he loses his memory in The Son of Neptune, the second book in the second series. He starts off as an innocent kid who doesn't understand why all the bad things have to happen to him, and by The Blood of Olympus, he is a massively powerful force that I would honestly be terrified of meeting in a dark alley.
"I was innocent and certain, now I'm wiser but unsure" A book that changed you in some way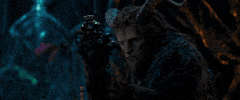 I've literally put this book into every Top 10 Tuesday and Book Tag that I've had in the past few months, but it's got to be The Thirty Names of Night. I learned so much about the Syrian refugee crisis as well as the LGBTQ+ community.
"Kill the Beast!" A book you picked up because of hype
I picked up My Lady Jane because of the hype and I regret it. It wasn't what I wanted, and it was way over-the-top and dramatic, just like me in high school.
On the plus side, I picked up The Bear and the Nightingale because of the hype and it's the one book that dragged me out of my months-long reading slump last year. I read the entire trilogy in just under three days.
"I'll never shake away the pain" A book or moment that always makes you cry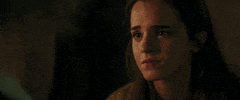 Whenever an animal dies in a book. Like, for the most part I'm always dry-eyed when a human dies in any of the books that I read, but the moment an animal dies – especially a cat – the waterworks come. I can't pinpoint any specific moment that I've read recently, but I remember putting By the Shores of Silver Lake down on the arm of the couch and just absolutely SOBBING when Jack the Bulldog died. (I found out later that he never even made it out of Kansas in real life – he was traded for…a horse, I think?)
"How does a moment last forever" A book that you've loved since you were little
There is only one appropriate book to put into this slot: Miss Suzy by Miriam Young. My grandmother read it to us every single day when we visited her (sometimes multiple times a day), and it was the first book I claimed to be able to read (because I had it memorized by the time I was three years old, and knew exactly when to turn the page). I even purchased a copy of it to make some flowers for my wedding: three in the center of my bouquet (the rest were The Hobbit and The Lord of the Rings), three in the center of my sister's bouquet (the rest were The Lightning Thief), three for my grandmother's corsage, and one for my dad's boutonniere. There are two other books in the Miss Suzy series, but the first one has the better illustrations and the better story.
And there we go! This ended up being slightly more complicated to do than I thought, and the only one I was able to throw on there immediately was how does a moment last forever, because Miss Suzy is my favorite kids book to talk about.
As always, if you're reading this and want to do it, consider yourself tagged! Please remember to tag the original creator and tag me back so I can see what you've done, too!
And as always, keep reading.