Welcome back to Book Tag Thursday, where you read tags that I've written months ago and you try and guess when it was that I wrote them, judging by what books I'm talking about. I found this week's tag on Divine World of Books, but it was originally created by Zoe's All Booked .
A literary trope is the use of figurative language, via word, phrase or an image, for artistic effect such as using a figure of speech. The word trope has also come to be used for describing commonly recurring literary and rhetorical devices, motifs or clichés in creative works.
There are so many tropes in the world of literature nowadays, and I thought I'd spend some time talking about a few!
Eavesdropping w/ miscommunication – Name a book you heard great things about and expected to love but ended up hating.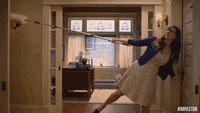 I heard so many good things about Children of Blood & Bone that I assumed it was going to be the Next Big Thing. It was so incredibly hurtful and disappointing when it was just the exact same story over again: the headstrong teenager has to save his/her entire village while simultaneously navigating a blossoming romantic relationship with someone who should be their worst enemy. The setting is different, the magic system is different, but the plot is exactly the same as so many other stories and it was just a let down. I wouldn't say I hated it, but it's one that I was incredibly disappointed in.
Love Triangles – Name a series where you can't pick your favourite book.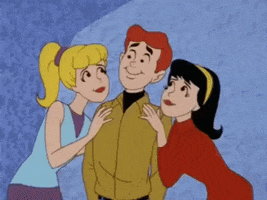 Is it cheating to go with The Lord of the Rings? The first book sets everything up and is incredible, the second book ups the stakes, and the third book brings it all back around. Every one of them has an important job and I can't imagine picking just one out of the lineup.
If we're talking duologies, I'd have a hard time picking between Six of Crows and Crooked Kingdom. They were both incredible.
Not Like Other Girls/Didn't Know I'm Beautiful – Name a book that has a pretty cover but was boring as all hell.
Follow Me to Ground by Sue Rainsford. The cover is absolutely gorgeous, and the synopsis sounded amazing. However, upon opening it, I found that this sub-200 page novel is the worst kind: it lures you in with a pretty cover but it's absolutely and dreadfully boring. It had such a great premise, but everything aside from the cover is a wash.
All-Consuming Love – Name a book that gave you a book hangover.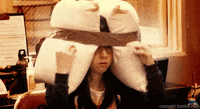 With the pace I've been reading at this year, I don't think I've really had a book hangover lately. I think last year, I read The Winternight Trilogy in three days and then didn't pick up another book for almost two months. So I guess that's the last time I had a book hangover? I honestly can't think of a time where I just couldn't open the next book because I was still living in the last book's world. This year especially: once I finish one, I jump straight into the next book on the shelf.
Douchebag Boyfriend – Name a book that took you a while to get into, but you ended up loving.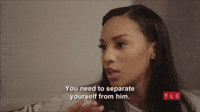 The Devil in the White City, or really any of the books by that author. They're all non-fiction (although some people will say he plays loosely with the facts), but sometimes they start off really slow. If you can force yourself through the backstory, you can usually find a really good book. I think the only book of his I haven't been able to finish is Thunderstruck.
Tell us your favourite or least favourite trope!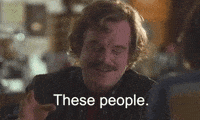 If you know anything about me, you know that my least favorite trope is the enemies to lovers trope, mostly because it really, REALLY should never work out. It happened in Children of Blood & Bone and it was disappointingly predictable. It happened in Six of Crows/Crooked Kingdom, and while it sort of worked out for them, we all know what happened to Matthias. It bothers me that so many YA books have this trope in it, and all it does it solidify (in my eyes, at least) that abusive relationships are okay. It's fine if they're not great to you, because eventually they'll come around. (But I've been in two abusive relationships myself, so I could be projecting. But I can definitely say that seeing all of the "well, just stick around, they'll appreciate you eventually!" messages that I got out of YA books contributed to me staying in those relationships far longer than I should have.)
I don't know if I have a favorite trope. Maybe I like orphan teens who have to save the day. That's a trope that I'm using in my own novel. Oops.
And there you have it – some tropes and books I like, and some that I don't. What do you think of my choices? Do you have a favorite/least favorite trope? Let me know in the comments! If you're reading this, assume you've been tagged and do this tag if you'd like! Please link back to me if you do, I'd love to read your responses!
And as always, keep reading.